Encounter Festival 2023 Declared a Resounding Success
A Celebration of Culture, Art, and Community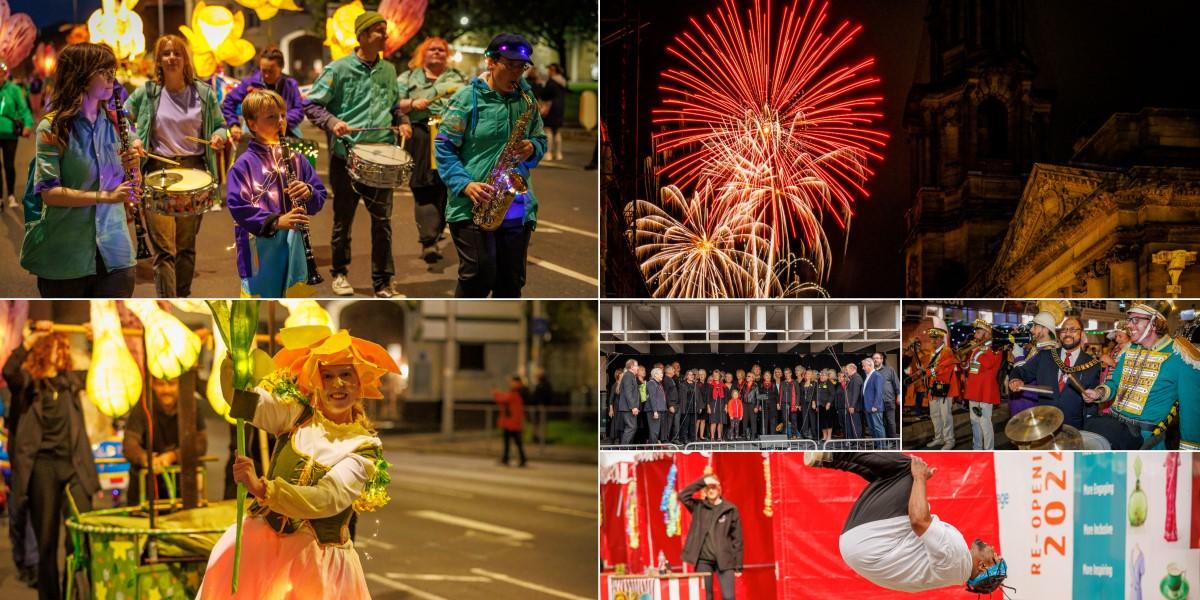 Thank you to all who made Encounter Festival 2023 an exceptional year
The curtains have closed on another spectacular edition of Encounter Festival, and the resounding verdict is in - the festival has once again exceeded all expectations, leaving attendees with great memories and a deep appreciation for the power of art and community.
The three-day extravaganza, which took place from 15 - 17 September, transformed the heart of Preston into a vibrant hub of creativity, unity, and celebration. With a diverse lineup of performances, workshops, and activities, Encounter Festival 2023 upheld its reputation as a cultural milestone in the Preston calendar.
Key Highlights of Encounter Festival 2023
1. Torchlight Procession lights up the night
The festival's signature Torchlight Procession wound its way through the city streets, and was a brilliant display of lights, music, and community spirit.
2. Diverse performances and cultural celebrations
The Community and Traditions Stage, hosted by BBC Radio Lancashire broadcaster Hussnain Hanif, celebrated local talent and cultural traditions.
Traditional Lancashire Clogging fused with Appalachian flat foot enthralled audiences with intricate footwork and rhythmic movements.
3. Captivating art installations
The festival featured a range of art installations, including the Creative Scrap Store, where attendees could discover their creativity using found and scrap materials.
Compact Disco, a travelling discotheque with a sustainable twist, brought the joy of the party to the streets with an oversized dynamic disco ball created from discarded CDs.
4. Engaging workshops and family fun
Families enjoyed a day of fun and food at Winckley Square, with the beautiful show, Parade! The Giant Wheel rolling along Fishergate as a unique highlight.
Baby Boo's interactive atmosphere captivated young minds through lighting, sound, colours, and film projections.
The Magical Story Jars drop-in activity inspired children to have fun playing with ideas and creating their own stories.
5. Community Engagement
The festival's emphasis on community engagement was evident through the event, as community groups actively participated in performances, workshops, and the Torchlight Procession.
The Encounter Festival team extends a heartfelt thank you to all the artists, performers, volunteers, funders, and, most importantly, the attendees who made this event possible.
As the curtains fall on Encounter Festival 2023, plans are already underway for an even bigger 2024 edition. Keep following us on social media for updates.
Encounter Festival 2023 Re-Cap video