Encounter Festival 2016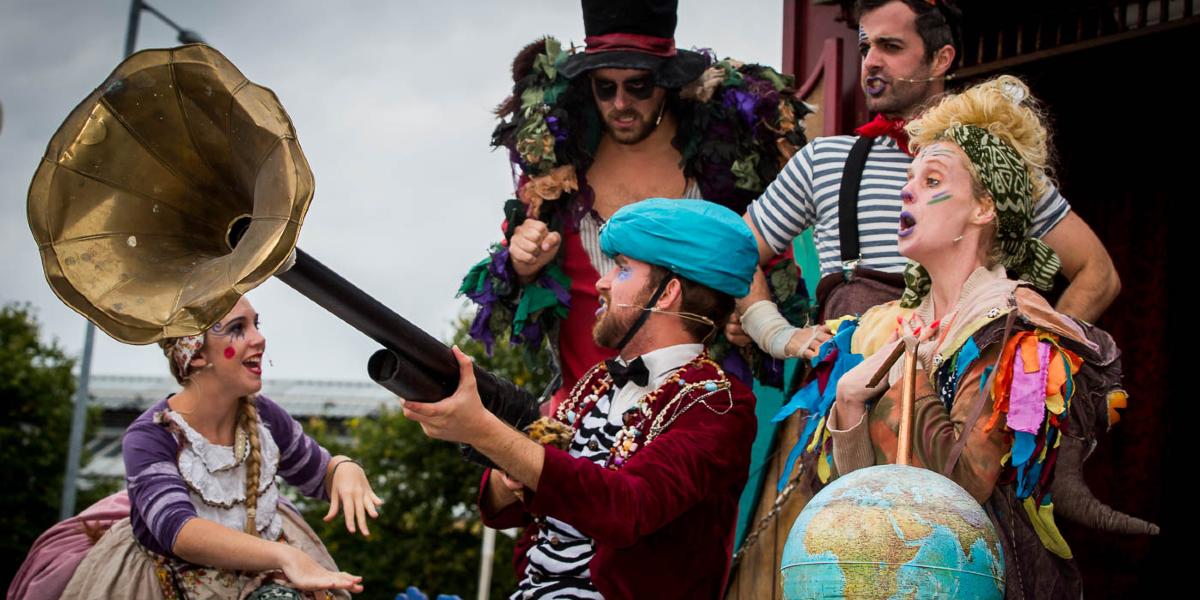 Despite only being in its second year, Lancashire Encounter 2016 was an explosive weekend of arts and culture.
The weekend saw an abundance of Lancashire artists sharing their talents in many forms; be it graffiti, dance or acting.
All kinds of colourful characters from around the County kept the crowds entertained throughout the weekend, with workshops also getting visitors involved.
Night time saw an astounding procession of light through the city centre streets.
All kinds of communities and groups got involved in the procession, lighting the streets with their impressive lanterns and structures they created. With creations of all shapes and sizes and people from all walks of life, the procession was truly something to behold.
What people said
We felt there was a vibrant atmosphere with great marketing and programme information so audiences knew where to be and at what time.
I felt the overall programme of work was great, lots of different experiences for audiences. It was a great atmosphere in the evenings, a real sense of celebration for Preston!
The variety of artists and community groups was remarkable.
Two of the best pieces of outdoor theatre I have ever seen. We ranged from 1 year to 70+ years in our group and everyone was spellbound by what they saw.
Let's just make it bigger and bigger every year until the Edinburgh Fringe Festival is quaking in its boots at the sound of a festival that genuinely values its performers, audiences and volunteers and provides real value for the arts and arts workers!
2016 Lancashire Encounter Evaluation Report
You can download the full version of the 2016 Lancashire Encounter Evaluation Report (PDF) [7MB] here.
Lancashire Encounter event video from September 2016
Lancashire Encounter 2016 Photo Gallery
Relive the highlights of Lancashire Encounter 2016 in the gallery below. Photos courtesy of Preston Photographic Society.