Smashbengali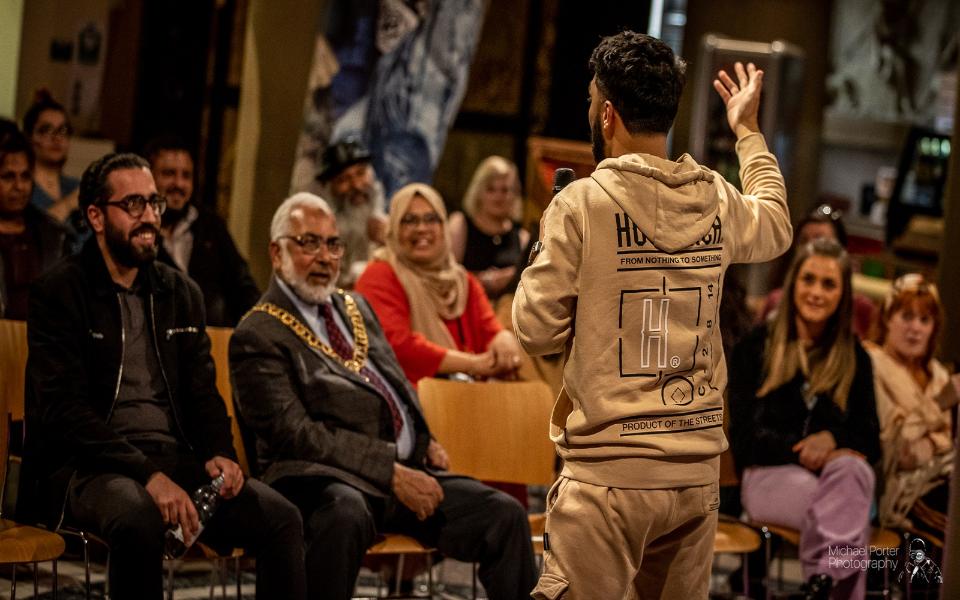 A look back at the very funny, online content creator and comedian Smashbengali, who played at the Harris on Wednesday 22 September.
Thank you to Preston Photographic Society who provided the pictures of the event.
Smashbengali
Hashu, better known by his online alias Smashbengali is an online content creator and comedian.
He solidified his place in mainstream media recently by becoming a finalist on Channel 4's flagship reality TV show The Circle.
By portraying a 63 year old migrant Bangladeshi on the show, Hashu stole the hearts of the nation through his love for his heritage and by honouring the story that is true for so many hard working South Asian men that migrated between the 1970s - 80s.
Best known for his passion for celebrating British South Asian Heritage, Hashu now continues to work towards representing his roots and educating others on the beauty of British South Asian culture and heritage.