Encounter Festival 2021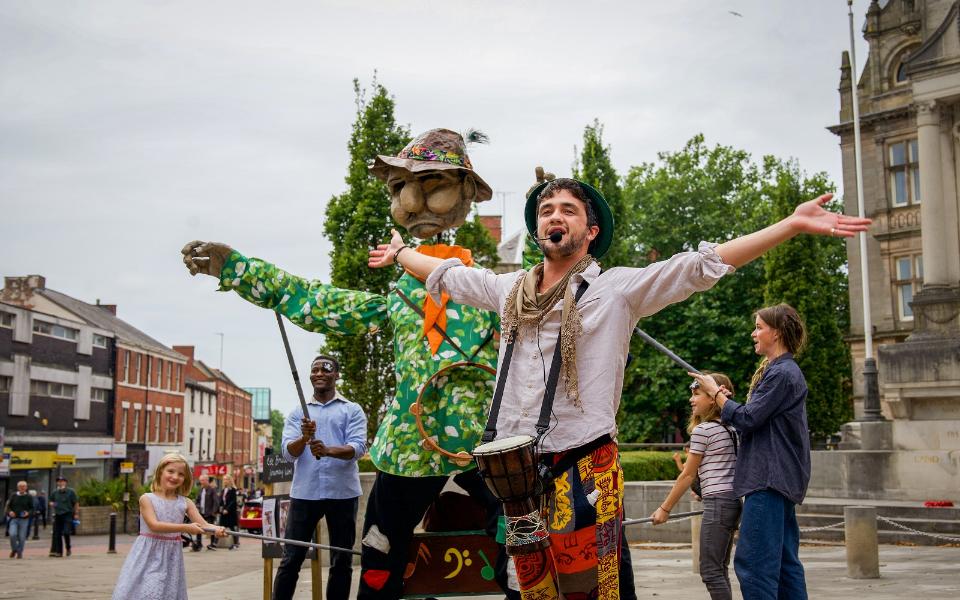 After months of uncertainty, the 2021 Lancashire Encounter Festival returned with an with an exciting programme of contemporary and community arts from across Lancashire for every age group.
This included a mix of work that had been many years in the planning, and work that had been made in response to the seismic shifts of the previous year, including:
A city centre procession in celebration of Lancashire's key workers
A day of family friendly shows in Winckley Square
A clutch of new artistic commissions from cinematic electronica act, Dirty Freud
Musical theatre company Leo & Hyde
Dance company, About Time
Artist Jamie Holman
An exciting dance piece highlighting the wonderful Preston story of Dick Kerr's Ladies
A 4 metre tall puppet
HOWL, a film created by 100 people howling on Preston bus station
Many more events, newly commissioned pieces, virtual reality. new music and exhibitions across the city and online.
Download the Lancashire Encounter 2021 Programme (PDF) [1MB] .
Relive the highlights of Lancashire Encounter 2021 in the gallery below. Photos courtesy of Preston Photographic Society.