Executive Producer for 2023 - 2024
Introducing the Executive Producer for Encounter Festival 2023 - 2024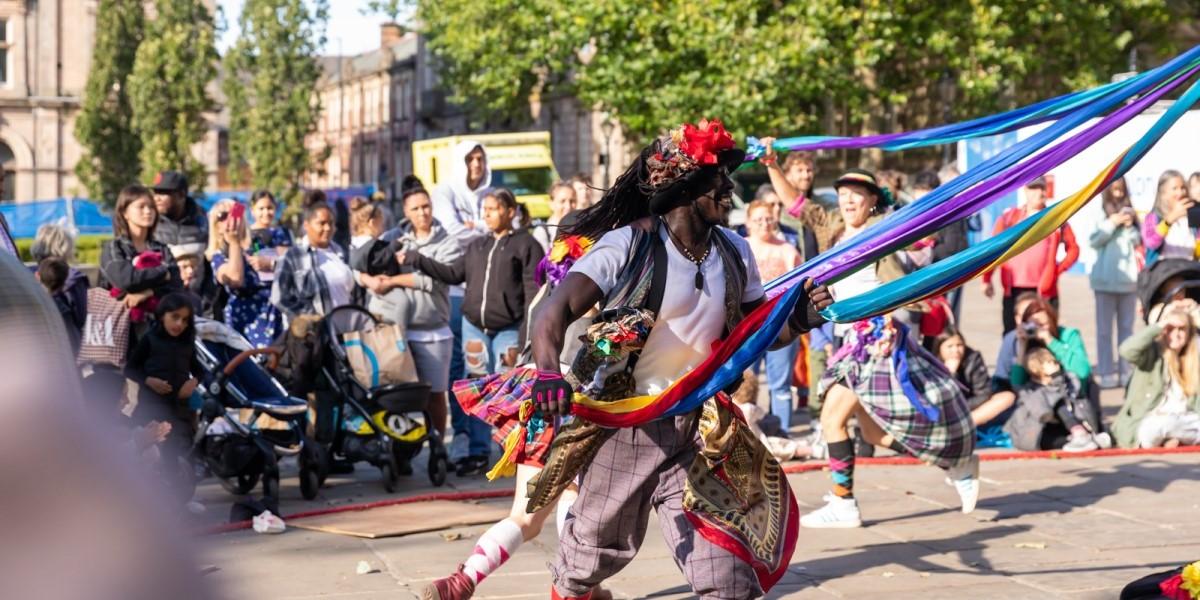 We are thrilled to announce the re-appointment Esther Ferry-Kennington as the Executive Producer for the highly anticipated Encounter Festival.
With the vision to celebrate creativity, innovation, and the arts in Preston and its surrounding areas, Encounter Festival is becoming an annual flagship event, showcasing the vibrant cultural communities of the region. As the festival sets its sights on September 2023, we are excited to introduce the leader who will guide us on this extraordinary journey.
Background and Vision
Encounter Festival is a headline event in Preston's cultural calendar bringing the finest outdoor arts and music to the city centre alongside our key commissions and iconic torchlight procession. The Festival aspires to reflect the pride of the county by bringing together artists, creatives, and the wider community in a celebration of collaborative artistry.
Building on the success of the pilot event in 2015, which attracted 20,000 attendees, Encounter has continued to grow and evolve. 2023 will see 60,000 people visit Lancashire's central city as audiences, participants and artists.
September, 15th - 17th 2023 will be the 7th Festival featuring over 50 events throughout central Preston. Through deep knowledge of place and community, the many participatory groups who create cultural activity in Preston will be engaged and platformed alongside nationally renowned Without Walls shows and other outdoor arts professionals.
The Encounter Festival embraces both English traditions and the rich tapestry of England's diverse history. It pays homage to the many diaspora communities who have long called England their home, acknowledging their individual contributions to the country's cultural heritage.
Esther Ferry-Kennington said: "I'm so pleased to be given the opportunity to build on the programme and relationships developed so far for Preston through Encounter Festival. I hope our torchlight procession goes from strength to strength as we get closer to the next Guild in 2032, bringing together all of Preston's communities for one almighty celebration!"
The primary objective of the Encounter Festival Executive Producer is to deliver Encounter's vision while promoting a culture that upholds the highest standards of performance, inclusivity, and transparency. This includes fostering an environment that nurtures artists, supports the professional development of the festival team, and positions Encounter as a must-see cultural destination.
The Executive Producer will chair the Festival Steering Group, providing external support and guidance. Esther will lead the artistic programming and production, designing and delivering captivating experiences such as the annual community Torchlight Procession.
We are excited to welcome Esther back and look forward to her dynamic leadership as we embark on the next chapter of Encounter Festival. Creating a truly memorable experience that showcases the vibrant arts and cultural landscape of Preston and beyond.